Digital locker
Professional Team
We are a Digital Marketing Agency that embraces design and creativity to achieve powerful results for our clients.
Digital Locker is a digital marketing agency based in Limerick city.
We are a digital community that consists of a multi-lingual team from web development, marketing and design backgrounds.
We deliver high-performance web services by implementing creative strategies that provide each and everyone one of our clients with honest and tangible results.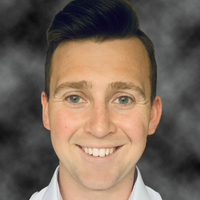 Niall Fenton
HEAD OF MARKETING & SALES
Niall's passion lies in dealing with people and forging networks.
This is why Niall has one of the senior roles in our company due to his creative mind and a "magical" motivation. Niall is a perfect fit as our Head of Marketing & Sales because Niall is your man to get things done! Niall has a passion for working closely with the rest of our senior team in making sure that each one of our projects has been developed and presented in full.
Milun Kukalj
HEAD OF TECH & WEB DEVELOPMENT
Milun is one of the senior members and the people who make sure your projects come to life!
He has been born and raised by a wolf pack, so that's why Milun has a zest for life and a thirst for knowledge and new innovative ways to solve problems. Milun is not just a web developer, he is also an SEO expert and an IT extraordinaire with a passion for bringing on board the mix of everything that you need in order to win in today's online and digital world.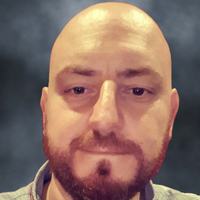 Srdan Kovacevic
LEAD MARKETING & BRANDING CONSULTANT
Srdan is our Lead Marketing & Branding Consultant.
He is also seen as Head of Operations and Business Development, passionate about all things marketing, sales and social media. Srdan loves helping clients to achieve their full potential. In the past, Srdan has worked in numerous marketing and business development roles with multinationals, SME and Start Up's. Srdan loves nothing more than meeting clients and fostering long-term relationships.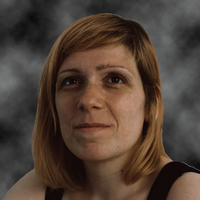 Ivana Gogoski
COPYWRITING/CONTENT CREATION
Ivana is one of our senior team members who are always passionate about the written word, books and the necessary client content.
Ivana is the type of person who never rests and is always brainstorming in several different languages. She has a master's degree in English and modern Greek with a creative streak for all things that boggle your mind. If you are in need of creative content to elevate your brand or business, then you should talk to us and Ivana will make your dreams come through.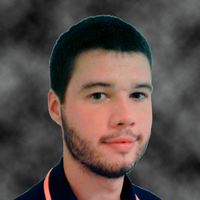 Denis Ivanov
GRAPHIC DESIGN / ILLUSTRATION
Denis is a graphic designer and illustrator with 8 years of experience working with clients all over the world.
Denis graduated with a degree in graphic design and received an advanced degree in case hand illustration. This is why some of his work is seen as pure art! Besides graphic design, Denis is also developing skills in web design, photography and video production. Anything you can imagine that your brand would need Denis can make it happen - logos, business cards, flyers, posters, banners, covers, just bring it on!
Andrea Iglesias
MARKETING & SOCIAL MEDIA ASSOCIATE
Andrea is our marketing & social media associate in charge of running and promoting all the Digital Locker social media accounts and also a person who loves working and helping our clients to develop and manage their social media channels in the best way possible. Andrea likes to challenge and push herself with the vision of achieving the best version of herself in the near future! This is why she always tries her best in everything she does. Andrea is a very open-minded individual, a multilingual and a great professional.
Why Work With Us?
Countless
Satisifed Customers
Expert Team
We provide each and everyone one of our clients with honest and tangible results.
We Listen & Guide
We educate and explain to our clients exactly what they need and what they will get with our service.
Top Notch
We don't "just do the job", we work with our clients to make sure their expectations are met to the last point.